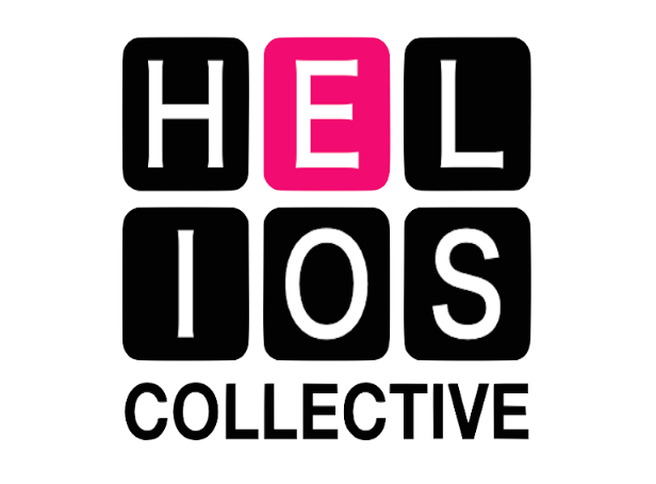 ARTISTIC DIRECTOR | HELIOS COLLECTIVE
Helios Collective was started on a cold winter's night in 2012, by artistic director Ella Marchment, with little more than a Facebook group and a logo that had been drawn on a napkin.
Helios is now a trailblazing company that offers opportunities to artists across the opera-performing spectrum. Having toured nationally and internationally, Helios has rapidly earned a reputation for putting on captivating productions and specialising in the promotion of bold new works. The company is committed to being at the forefront of operatic innovation, providing unrivalled professional support to people working in opera and helping them to challenge, revitalise, and promote the genre as a vibrant art form.
Hathaway is simply the most moving production I have ever seen.
– Copenhagen Opera Festival Audience Feedback
In its early years, Helios produced an eclectic array of ambitious events – involving over 1500 of Britain's most promising artists – ranging from concerts of opera scenes; a song-cycle concert series; masterclasses with leading international practitioners, including Kasper Holten (Director of Opera, the Royal Opera), Stephen Barlow (Artistic Director, Buxton Festival), Stephen Unwin (pre-eminent writer and director), David Parry (award-winning conductor), Robert Saxton (Professor of Composition, Worcester College, University of Oxford), and Bettina Bartz (dramaturg, writer, and director); a UK tour of Walton's The Bear – along with two new compositions selected following a global competition – to the Rose Theatre Kingston, Sage Gateshead, Edinburgh Festival Fringe, and St Cyprian's, London; an international tour of Peter Maxwell Davies's Eight Songs For A Mad King and William Walton's Façade to the Arcola Theatre, the Rose Theatre Kingston, and the Saint Petersburg Philharmonia, Russia; an opera-ballet double-header of Stravinsky's Renard and The Soldier's Tale at the Bloomsbury Theatre, London, and the Swiss Church, Covent Garden; Salon Russe with The National Portrait Gallery and Bury Court Opera; Hathaway – Eight Arias For A Bardic Life at Buxton Festival and Copenhagen Opera Festival, and an operatic club-night series called Toi Toi in London.
Helios's programming caters for people who appreciate high-quality productions, but who are also looking for new experiences and works that take them beyond the traditional canon. With award-winning directors and designers, graduates from the leading music conservatoires and drama colleges, and highly skilled professional mentors, Helios is a tight-knit operative that inspires artistic excellence in others and encourages people from diverse backgrounds to share and develop their creative talents.
More information about Helios Collective can be found on the company's website by following this link.
---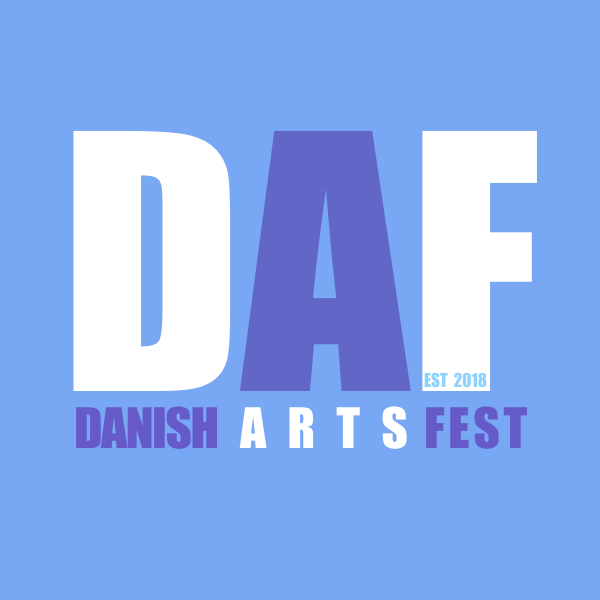 ARTISTIC DIRECTOR & FOUNDER | DANISH ARTS FEST
Danish Arts Fest, held at Engestofte Gods, in the Lolland region, is Denmark's first country-house opera festival.
The festival is designed around a double-bill format that offers rural access to canonical operatic works while simultaneously expanding the Danish repertoire.
Danish Arts Fest looks to be a vital force on the Danish and northern European operatic scene and has hit upon a refreshing way of presenting new work alongside neglected gems from the past. I wish the venture every success and am excited by the prospect of contributing in a small way as a board member.
– Andrew Mellor, journalist and critic
Danish Arts Fest…
PROMOTES the landscape, culture, and community that makes Denmark so unique, embodying Danish spirit in the heart of its productions

FURTHERS Denmark's position as a cultural leader, nurturing and promoting the country as an internationally viable creator of innovative opera

INCREASES accessibility throughout Denmark to both existing and contemporary opera by taking productions out of the city and into the countryside, to areas that currently have low levels of artistic engagement
More information about Danish Arts Fest can be found on the company's website by following this link.
---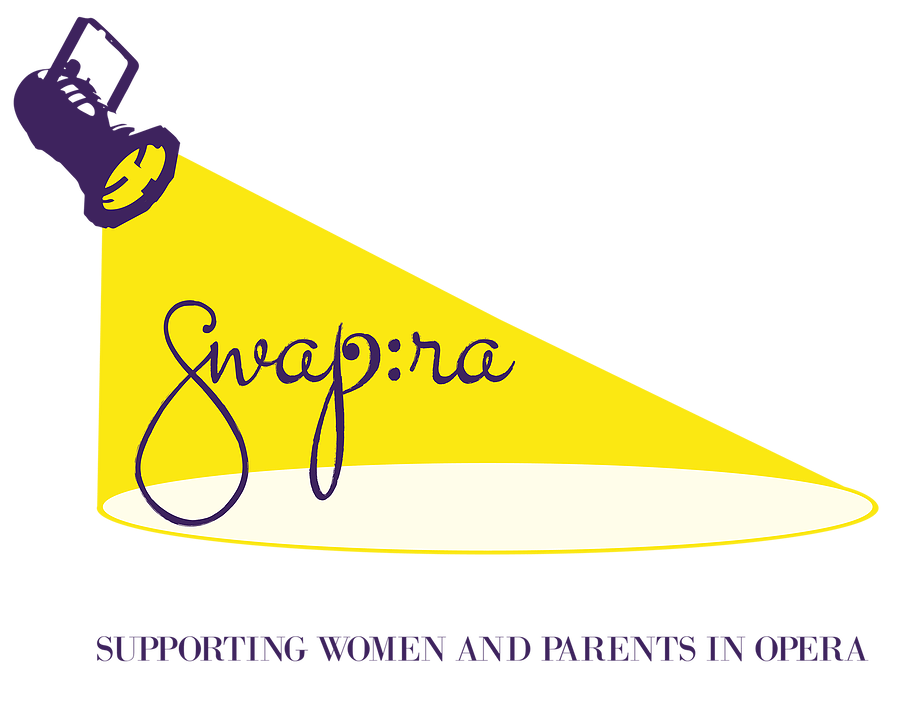 CO-FOUNDER | SWAP'ra
SWAP'ra is a charitable organisation founded by a group of artists who are working to bring about positive change for women and parents employed in opera.
Working with SWAP'ra points to a new way of looking at working practices in opera, while being realistic about the unusual nature of the business itself.
– Opera Holland Park
SWAP'ra…
CELEBRATES professional achievements in an industry where women are under-represented in many areas

COLLATES data from existing artists in the industry and offers effective and workable solutions for companies

PROVIDES a friendly, supportive, and non-judgemental community

OFFERS a platform for performance and publicity

CHALLENGES preconceptions in order to improve attitudes towards women and parents in the arts
More information about SWAP'ra can be found on the company's website by following this link.
---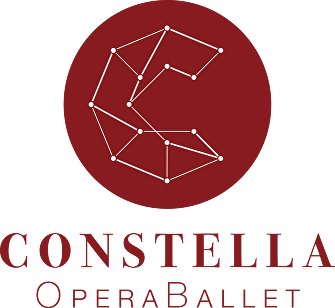 DIRECTOR OF PRODUCTIONS | CONSTELLA OPERABALLET
Constella Ballet & Orchestra was founded in 2011 by conductor Leo Geyer. The company has given over sixty critically acclaimed performances across the UK – including broadcasts on national radio and television – and it has established a reputation for showcasing exceptionally talented artists in exhilarating and experimental productions.
Fun, fizzing, and contemporary.
– Suzy Klein, BBC Radio 3
Constella's aim is to present music and dance as equals through a synthesis of opera and ballet. In creating rich, diverse, and captivating productions, Constella specialises in producing coherent and compelling dramas that take audiences into thought-provoking and uncharted artistic waters.
In 2015 Helios Collective and Constella staged a double-bill co-production of Stravinsky's The Soldier's Tale and Renard at the Bloomsbury Theatre in London, which led to Ella becoming Constella's director of productions. Today, the company is known as Constella OperaBallet.
With a growing portfolio of national and international opera-directing commitments, Ella stepped down from her role as Constella OperaBallet's director of productions in March 2018.
More information about Constella OperaBallet can be found on the company's website by following this link.
---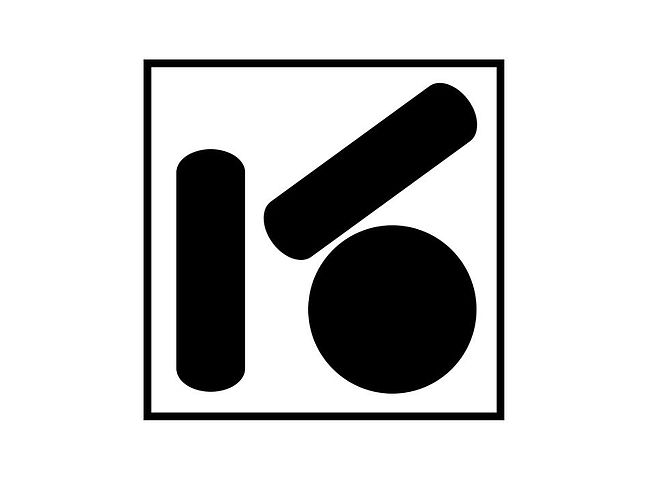 CO-FOUNDER | THEATRE N16
Theatre N16 launched above the White Hart pub in Stoke Newington, London, in May 2015 with a packed programme of original plays and operas. Following the success of its opening season, the theatre moved to a larger venue above the Bedford Pub in Balham, London, in September 2015.
Director Ella Marchment skilfully deals with the shift into seriousness and captures so many heartbreakingly bleak moments well.
– Views From The Gods
Co-founded by Jamie Eastlake and Ella Marchment, Theatre N16 works tirelessly to promote cutting-edge productions across both theatre and opera.
The theatre also provides a supportive and cost-effective space in which visiting companies can showcase their creations to a wide spectrum of London's theatre-going public and professional critics.
With a growing portfolio of national and international opera-directing commitments, Ella stepped down from her role at Theatre N16 in 2016.
More information about Theatre N16 can be found on the company's website by following this link.