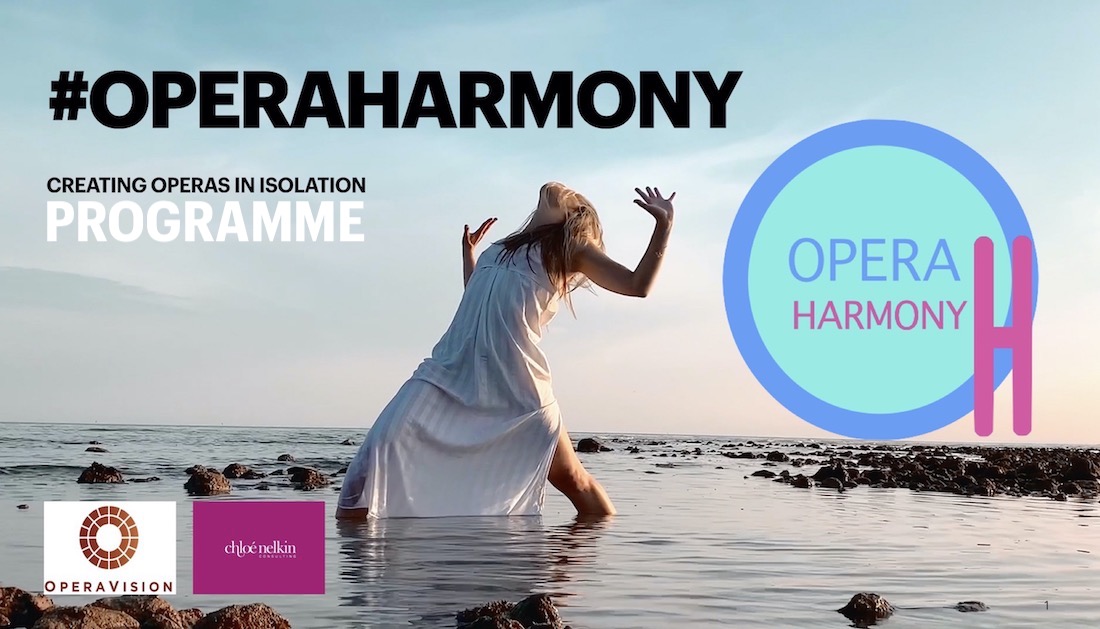 All #OperaHarmony operas were written, staged, recorded, and produced in accordance with social-distancing measures during the Covid-19 lockdown of 2020.
About #OperaHarmony
#OperaHarmony is a group of opera makers from across the world who, during the Covid-19 crisis of 2020, formed an online community to create new operas.
The initiative was started by opera director Ella Marchment. When the show she was directing at Dutch National Opera was cancelled because of the lockdown, she invited colleagues worldwide to join her in the immense technical and logistical challenge of creating new works online. Ella set the themes of 'distance' and 'community', organised artist teams, and oversaw the creation of twenty new operas.
All the artists in #OperaHarmony are usually involved in creating live theatre performances. Through the project, they have had to adapt to working in a new medium, as well as embracing new technologies and novel ways of creating, producing, and sharing work.
#OperaHarmony's goal was to bring people together in ways that were unimaginable prior to Covid-19. Over 100 artists from all the opera disciplines have collaborated to write, stage, record, and produce the new operas. The pieces encapsulate an incredibly dark period for the arts, and they are a symbol of the unstoppable determination that exists to perform operatic works.
Thank you to everyone who has given their time and talents, exploring how to make the impossible possible and helping to keep opera alive.
The Operas
Week One, 4 August 2020
Week Two, 11 August 2020
Week Three, 18 August 2020
Week Four, 25 August 2020